Want the Short Version?
Born . . . School . . . Crappy Jobs . . . Flight School . . . Airline Pilot . . . Affiliate Marketer . . . SEO Consultant . . . SEO Agency Owner . . . Married . . . Speaker . . . Entrepreneur . . . Business Consultant.
Phew! At 34 years old I've packed a lot in!
Want the "What?  Who?  How?"  Version?
Up until a few years ago, I was an Airline Pilot working for a major UK airline flying 200 people a time across Europe, Africa, and the Middle East.
I was living the high life and getting paid incredibly well to do it! But it wasn't to last.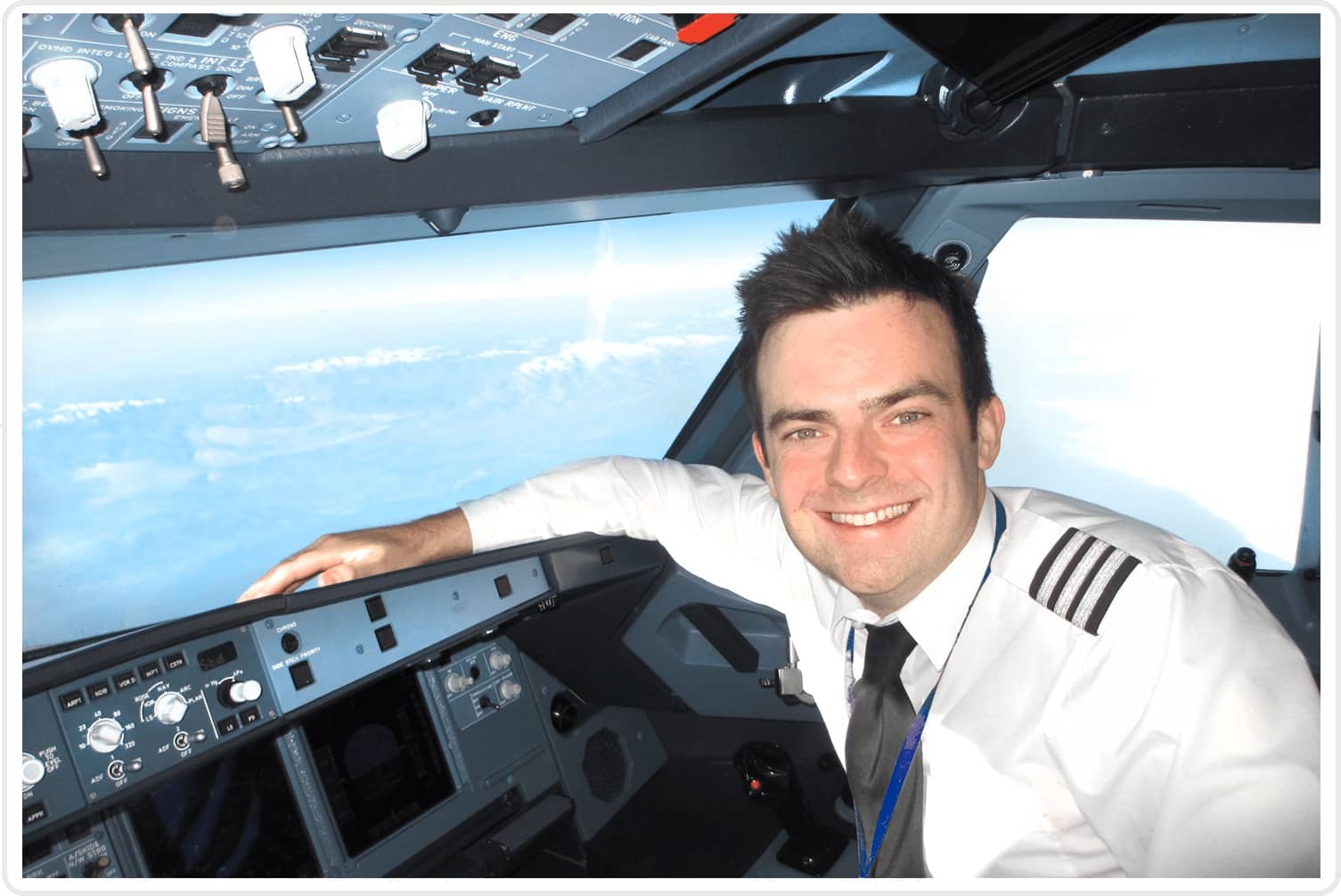 My Story
I grew up on the outskirts of London with a childhood and school life completely absent of anything to do with computers and the Internet at all.
Growing up, I wanted to be a professional footballer (that's soccer to my American cousins!) and live the high life doing what I loved. And best of all, I wouldn't need good grades to do it – which was handy, because I was not what you would call academic!
At one point I was playing football 7 days a week I loved it so much. I started to get noticed amongst various youth teams, and the path to becoming professional became very real.
Until one day it all came to an end as a car shoved me off my moped and I was seriously injured. I still carry the injuries to this day !!
It took months to recover, but things just weren't right afterwards and I couldn't go a full match without ending up with acute pain.
And so came the crappy jobs.
Crappy Jobs to Airline Pilot…
You think you've worked some lame jobs you hate? Try this resumé of crap…
•    Pizza Delivery
•    Labourer
•    Hotel Cleaner
•    Courier
•    And my all-time low – London cab Cleaner at weekends (think bodily fluids)

Yes, when I left school I was qualified to do little else. I don't know if you've ever been there, but it's a pretty depressing place.
I had a dream though. I wanted to be an Airline Pilot, and after about a year of applying to sponsorship programs I finally got into one which would give me my Airline Transport Pilot Licence (ATPL).
3 years later and I was a Pilot flying people round the world for a living.
Flying pays well. It pays really well. But it's got one fatal flaw – there are lots of medical conditions which can mean you lose your licence.
After a friend and colleague fell ill I saw the painful side of this. He went from a highly-respected profession to a desk worker at a car rental firm by the airport.
And so, I sought to financially diversify myself.
After trawling through blogs and taking various online courses, I started my first side gig.
With the help from members of a questionable paid forum, I began buying advertising on the internet and trying to sell dating website subscriptions for a share of the profit.
At the start it was a complete failure, but I stuck at it, and after a while I started making around $300 – $400 profit per day! The thrill of seeing this tiny stream of digital income start to grow became even more exciting to me than the $500 I would get for a day's flying.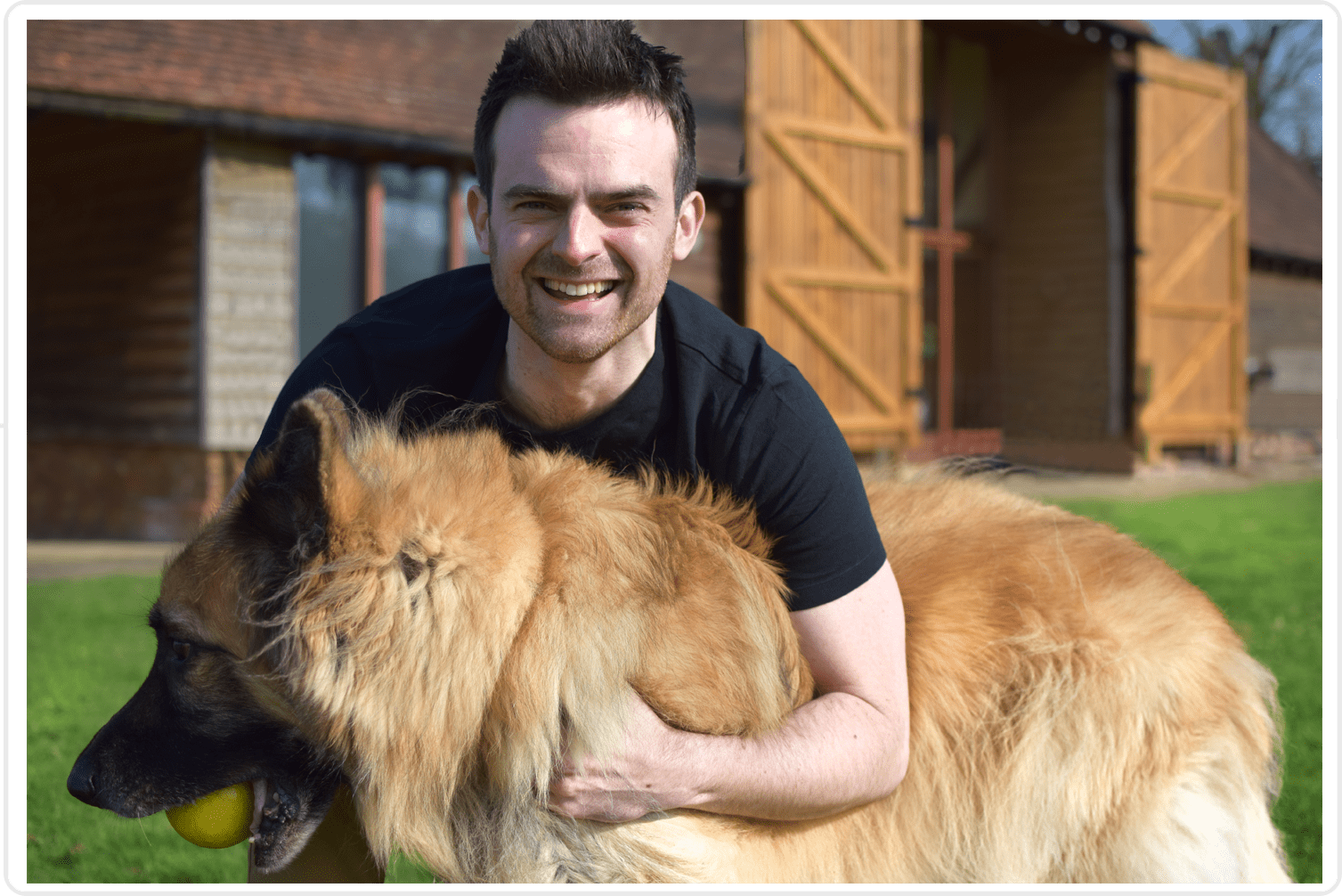 I soon realised I could be making more money elsewhere online so I started a handful of affiliate websites about some really random stuff (steeringwheellock.com was one!).
I taught myself how to build the sites and rank them on Google through SEO. I had some spectacular failures.
But after a while, I started to crack it! I found though that the part I really enjoyed, was getting the sites to the top of Google in as short a time as possible.
Word of mouth in the Airlines saw me starting to consult on other pilot's side businesses, as well as the companies of various brother-in-laws and friend of friends.
Until eventually, I was making so much more money from online pursuit than I was flying planes that my lack of time meant I had to take the idea of quitting seriously.
It took me a while to build the courage to hang up my wings, but it was my burning desire to start a London SEO Agency so I could help other people achieve their goals that did it. In the end, the allure of entrepreneurship was too strong.
So, with a heavy heart, I quit.
I started the London SEO Agency Sharpe Digital over 7 years ago now, and since its inception we've helped over 500 businesses, big and small, realise their online potential.
I don't have a clue why but for some reason I just can't get enough of the cloak and dagger game of ranking websites on Google!
I now live in London with my wife and German Shepherd, and I sometimes have to wonder how I got here.
I grew up with nothing, so I think I'll always appreciate it and pay it forward whenever I can. I miss flying commercially now and again, but I've been able to buy my own small aircraft and fly it whenever I want.
SEO has given me an income more than 12 times what I used to earn through a 'proper job'.
More importantly, it's given me ultimate flexibility.
I still work very hard but I get to choose when, where and with who which makes all the difference.
I have 10 employees working for my agency, and as well as a small army of contractors and outsourcers.